Online real estate listing was unheard of in the early 2000's despite the existence of other online consumer-to-consumer and business-to-consumer sales services. The real estate segment is one of the key players in our global and local economy. It is one of the in-demand and conducive assets for investors and homebuyers alike. 
The real estate sector is now adopting new processes, bringing an extensive and holistic experience to its users. More people depend on online portals and websites for all their needs. The same way can be said about real estate as online listings are changing the way properties in the Philippines are being marketed and sold. Filipino homebuyers nowadays are more knowledgeable and rely on the internet as their starting point in finding a property online because it provides a less-stressful and hassle-free experience whether you are looking into buying, renting, and selling a property.
The pandemic has definitely influenced consumer buying habits and according to surveys, the majority of potential Filipino homebuyers are millennials ages 25 to 34.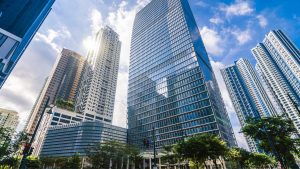 Property will always be a people business and selling a home can be challenging especially when there is a great deal of competition. Below are the benefits on why you should start enlisting your property online:
It is fast-growing and far-reaching
Whether you are selling a rustic cabin home property in The Woodlands Tagaytay or putting a for rent condo in BGC, listing on a real estate website is inexpensive and reaches a larger prospective client. 
By listing a property online, the sellers are guaranteed extra exposure. Making a home visible to the widest possible audience by selling it on a property portal is vital to capture the attention of as many potential buyers or tenants for your property faster and easier.
Enlisting online is also a practical and convenient way for any interested real estate buyers or renters to stay in touch with the seller via direct messaging or social media platform and apps for any questions pertaining to the property. This allows you to compare properties and narrow down your choices, which means fewer appointments and properties to view.
More interactive and secure
Today, the website is supported by extensive data analysis and thus can refine your search for the properties that you are interested in by using specific keywords.
There are cases of frauds and fake buyers but real estate websites can verify and ensure that all properties listed online are authentic. Sellers can provide specific features and amenities of a property or location that are appealing to potential buyers. This is especially important to attract buyers and renters who live in other geographical areas who may need information about the property or unit. Actual property photographs, virtual tours, and videos also allow listings to be as engaging as possible.
Increase social network visibility
Most sellers actively promote their listings by using online property websites to a targeted audience which makes it more effective. Filipino homebuyers and investors are rapidly shifting their strategy to snatch up the best property out there that fits their requirements. Through online enlisting, they can be effectively targeted through creative posts.
Online property websites can also help market your home aggressively, vetting potential buyers and connecting sellers only to genuine and serious buyers.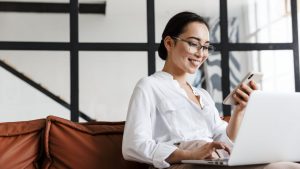 Important Tips for Online Hunting in the Philippines
Before coming to the process of property-buying, setting and sticking to a budget is essential. Despite the possible investments, one thing that would separate a serious buyer from a casual looker is the capacity to make an offer.
Look for houses with strategic locations
A home with a strategic location is a smart investment move and the key to enjoying utmost convenience. Take the homes inside Ayala Alabang as an example, the residents have easy access to highways and roads, workplaces, hospitals, groceries, restaurants, banks, and public transport hubs. The neighborhood has a high demand due to the address and as a result, land value is forecasted to increase.
Read the listings carefully
It is always wise to read the listing carefully to make sure that the property meets your standards and daily living needs. When it comes to house hunting in the Philippines, online home listings typically feature a short description of the property such as location, size, maximum price of the home, number of bedrooms and baths, lot size, and home style (e.g., single-family, duplex, condo, townhome).
Take advantage of virtual house tours
Real estate developers in the Philippines have quickly adapted to the changing needs of today's homebuyers by offering virtual tours on their website and online home listing is no different. A virtual tour will feature the property aspect highlights and favorites on every angle to gauge the buyer and investor's interest.
Buying or selling a property requires a lot of time and dedication. In addition to the various processes to sell the property, you will also have to deal with all the parties. Overall, we strongly feel that the benefits of real estate online listing firmly outweigh the negatives. 
The combination of working with online tools is the perfect recipe for success in the process of buying or selling your home. Listing your property online is free and easy with Golden Sphere Realty. The first step is to register your personal email address and you will receive an account verification. Once your account is activated, click the account icon then proceed to Create A Listing tab to get started.