Filipino real estate investors are becoming more mindful and are willing to take calculated risks to invest in such a thrilling venture. Instead of putting eggs in one basket, adding a steady flow of income to your investment portfolio will help reduce its volatility. Being a real estate investor is easy because there are many ways you can do it through property investing. There are no educational qualifications for becoming a real estate investor. The only real requirement is sufficient capital with which to invest.
To become a successful real estate investor, you need to take a lot of factors into consideration. Today, we will discuss characteristics that a successful real estate investor commonly possesses.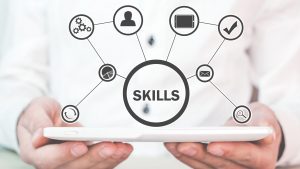 Real estate investing can be demanding. Following a clear strategy and a precise plan for your investments can help you navigate how to invest in assets without moving away from your initial goal.
Real estate investors must approach their investments like a business would to establish and achieve short-term and long-term goals. Planning ahead allows you to visualize the big picture, which helps you maintain focus on the important ones rather than minor setbacks. 
Planning ahead can look like: estimated outlays and inflows of cash from rentals, how many units to own, when to refurbish or upgrade units, demographic changes, and factors that could impact your investment over time.
Let's be honest, the most important factor for success in any industry is the ability to recognize an undervalued property by understanding the factors that drive a market.
If you are considering an investment property, be sure to do your research and understand your selected market inside out. Keep abreast of current trends, changes in consumer spending habits, mortgage rates, latest prices, rental yields, capital growth, and area demographics. Doing so will not only make you a better property investor, it will also improve your general knowledge of investment approaches as a whole.
Develop a niche, build your solid network, and be efficient
Once a particular market is mastered, an investor can move on to areas using the same in-depth approach to their niche. Some niches may be high-end residential, low-income multi-unit housing, or rural farm rehabs. 
Much of real estate investing relies on experiential learning and efficient real investors understand the importance of building a network. Investment opportunities for the real estate industry are presented with an origin of networks. These networks are a group of like minded individuals who provide strong support for both new and experienced real estate investors.
Referrals generate a sizable portion of a real estate investor's business, so it is critical to treat others with respect. This includes partners, associates, real estate brokers, clients, renters, and anyone whom an investor has a business relationship with.
Finding a good property investment deal can take several months. Patience and perseverance are two essential qualities for any property investor. Time is a finite resource and it will be one of your main assets in the field of real estate investment.
Real estate is not for people who give up easily. As a successful real estate investor, avoid jumping on the first property you set your eyes on just because you fear that you might not be able to find another one. Great property investors know how to act at the right time and not rush in when the investment is not worth it.
There are no medals or bonus points for the number of deals you close. Looking for quality over quantity will utilize your time and money better. Those who are successful property investors understand the importance of closing quality deals over a handful of average ones. 
Not every deal will be a home run. With every new property investment deal you entertain, you need to look at the bottom line: "What are you losing to acquire this property?"
Be honest with yourself and everyone involved
Being dishonest will damage your reputation. That is why real estate investors maintain high ethical standards as most investment deals involve people. With real estate, investment opportunities are presented from one party to another. Effective real estate investors know it is better to be fair than to see what you can get away with. 
Good Money Management Skills
Successful property investors are good money managers. Keep in mind that wealth is not created from one day to the next, it is built. Once you are able to generate your own money, one of the smartest things to do is setting money aside to increase your wealth as time goes by. Stay within your budget and you will find no surprise stress at the end of day. 
A successful real estate investor knows their limitations. You are your biggest asset regardless of where you are in the business and this is true especially if you are new to investing. Trying to do everything yourself is a recipe for disaster. Take an honest evaluation of your skillset, where you spend your time, and dedicate your energy on what you do best.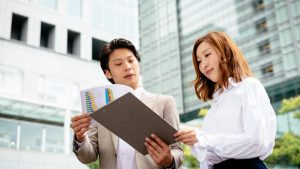 Investing Tips from Successful Real Estate Investors
Find rental properties in emerging neighborhoods
Rental properties are a great way to get involved with real estate investments. Emerging neighborhoods offer growth potential and tax incentives for buyers. Purchasing properties in emerging neighborhoods maximize profits and ensure that the income can cover the costs.
Diversify your investments
Investing across a large geographical area diversifies your investments and protects your portfolio against the volatility of local markets. By considering investments in other cities, you will have a large pool of available investments and ultimately better opportunities. 
Make your money when you buy
If you are keeping a property, do not count on appreciation as a way to make money. It can work but it is still a higher risk than buying right. If you are buying a rental, look for homes that need a bit of work and have a cash flow from day one.
Famous Filipino Real Estate Tycoons
In the Philippines, 17 made it to the global list in April and 22 billionaires were listed in September last year. Here are a list of Filipino richest real estate tycoons who also diversified their investment portfolios:
Manuel Villar
Property Developer of Vista Land & Lifescapes

Biggest Asset: Golden MV Holdings

Vistamalls (Mall Operator), AllHome (Home Improvement Chain), and AllDay Marts (Supermarket Chain)

Estimated Net Worth: $8.3 Billion


Source of Wealth: Real Estate, Retail, Media

Photo credit: Forbes
Henry Sy
Turned a shoe business into SM Investments, one of the Philippine's largest conglomerates



Estimated Net Worth: $2.8 Billion
Source of Wealth: Shopping Mall Development and Management, Retail, Real Estate Development, Banking, and Tourism
Andrew Tan
Chair of Alliance Global which runs Emperor, the world's largest brandy company by sales volume



Estimated Net Worth: $2.8 Billion
Source of Wealth: Food and Beverage, Gaming, and Real Estate
Lance Gokongwei
Chief Executive of JG Summit

Investment portfolio includes Universal Robina, one of the country's largest F&B companies

Acquired a minority stake in local pizza chain Shakey's Pizza



Estimated Net Worth: $1.6 Billion
Source of Wealth: Airlines, Retail, Telecom, Banking, Food, Power, and Property
Tony Tan Caktiong & Family
Founder and chairman of Jollibee Food, one of the world's fastest-growing Asian restaurant chains

Owns a stake in developer DoubleDragon Corporation



Estimated Net Worth: $1.3 Billion
Source of Wealth: Fast Food Restaurant Chain, Real Estate Development
Lucio Tan
Founder and chairman of LT Group

Established Asia Brewery, now a subsidiary of LT



Estimated Net Worth: $1.2 Billion


Source of Wealth: Tobacco, Spirits, Banking, Property, and Airlines

Photo credit: Forbes
Roberto Ongpin
Chairman of Alphaland, a high-end property developer

Estimated Net Worth: $1 Billion


Source of Wealth: Property, Tobacco, Investments
The real estate business has been here for years. These methods and traits have been tried and tested by time. They continue to bring about successful investors to this day. Regardless of the category of real estate you venture into, whether you are new to investing in real estate or are well seasoned in it, there is always room for improvement.