Buying a condo in the Philippines is an option for foreigners planning to stay in the country for more than a few years. The country is a favorable place to put their money into new firms and stocks. There is also setting their sights to the country for the purpose of investing in real estate. While law prohibits foreigners from buying their own land, many expats opt for a rental lodging as it is more cost-effective to buy.
In general, there are strict rules and compliance regarding non-Filipino citizens when it comes to purchasing, owning, and investing in Philippine real estate. Legally, foreigners are permitted and may acquire properties. However, they are not permitted to purchase and possess any land in the Philippines unless they meet these exceptions:
Property was acquired prior to the 1935 Constitution;

Property was acquired through hereditary succession, with the foreigner being a legal or natural heir;

Purchase of land by a domestic corporation, subject to 40% foreign ownership rule;

Purchase by a foreigner married to a Filipino citizen;

Purchase by a foreigner who was originally natural-born Filipino, subject to limitations set by the law.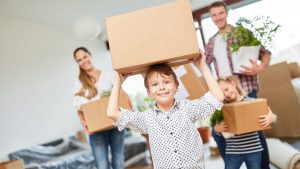 A Foreigner's Guide When Buying A Condo
Buying a real estate property in the Philippines can feel different to buying a home in America or Europe. Foreign buyers are subject to restrictions and it is essential that you get qualified local help to ensure that the property you are buying is being sold legally. Here are a few factors to consider when buying a condo in the Philippines
Short and Long-term Plans
When purchasing a condo in the Philippines, one of the important questions to ask yourself is if you plan to raise your family in the country or if you are just staying for a few months. Once you set your short and long-term plans, you can reach a decision from there. If you are the kind of foreign investor who is looking for an additional steady source of income, a condo unit can be a rewarding investment. 
Before you start your search for your dwelling or investment, it is vital that you set a budget that you are willing to work with. If you plan to take out a home loan, ask reputable banks about their mortgage options for foreigners or you may also try using our Anda.li Loan Calculator. Aside from the Total Contract Price of the condo unit, start listing transaction fees and taxes you need to settle.
Thanks to the continued advances in today's technology, it has become easy to look for property listings and pinpoint viable investments. Granted that some platforms tend to have low quality, Golden Sphere is known not only to feature ultra premium and high quality listings, but have user website features that allow buyers and sellers to list properties, mark their favorite listings, and complete real estate transactions from start to finish.
Partnering with a real estate agency such as Golden Sphere is crucial in securing that the property you are about to acquire is of the best possible value. If you are coming to the Philippines for the first time, it may be wise to settle in a significant expat population. Filipinos will treat you like family and make you feel at home, but it is also natural to seek communities that you can truly identify with. Central business districts like Makati, Bonifacio Global City, and Ortigas City have expat clubs that can show you the ropes and help you settle in.
9 Finest Luxury Condos That Foreigners Can Invest In
There are a number of advantages to living amidst the bustling cities in Metro Manila. Whether you choose to invest in a condo unit in Makati City, Manila, Taguig, or Quezon, you will be living within the Philippines' most prosperous cities. With so many condominium buildings sprouting left and right, a foreigner national like you has a lot of options when it comes to choosing your dream condo.
If you are thinking of buying or investing for the perfect condominium dwelling around the metro, be it a source of possible investment or simply an additional asset, we have listed some of the finest locations and a list of excellent and luxury condominiums for your selective palettes.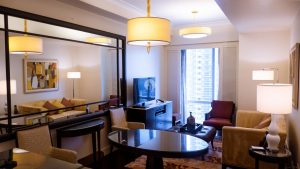 For career driven individuals who dream of experiencing "An Oasis of Legendary Calm" in the midst of their busy schedules, this luxury condo unit in Makati promises its residents to be pampered like royalty. More so, occupants are rewarded by the captivating view of the cityscape converging with the calming view of Manila and Laguna bays.
Raffles Residences is a mixed project of a 20-storey condominium and a 30-storey hotel which immerses its residents and guests with topnotch presidential suites and state-of-the art amenities such as a spa sanctuary and elegant restaurants.
Watch our first full condo unit tour in Raffles Residences here: https://youtu.be/QdzhyOUtqMk 
Location: Raffles Drive, Makati Avenue
Unit Sizes: 81 sqm to 402 sqm
Condo Unit Price Range For Sale: PHP 28 Million to PHP 90 Million
Condo Unit Price Range For Monthly Lease: PHP 47,000 to PHP 142,000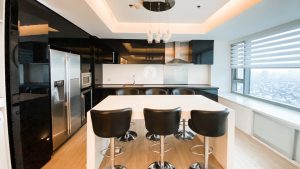 Alphaland Makati Place is a residential, hotel, office, and leisure complex designed in a uniquely intelligent perspective to promote efficiency, sustainability, and enjoyment. Their project is registered under the United States Green Building Council (USGBC) rating system, which administers the Leadership in Energy and Environmental Design (LEED).
Alphaland is designed to a gold level of certification and with the integrated urban lifestyle solution all in one complex, this is perfect for tenants and residents who want to cut down on commuting and save their time and energy.
Location: Ayala Avenue, Makati City
Unit Sizes: 63 sqm to 120 sqm
Condo Unit Price Range For Sale: PHP 17 Million to PHP 43 Million
Condo Unit Price Range For Monthly Lease: PHP 47,000 to PHP 170,000
Image Source: Ayala Land Premier
Arbor Lanes at Arca South
Arbor Lanes at Arca South is a 74-hectare property with a mixed-use and sustainable estate that offers residents parks, retail, and entertainment destinations that thrives in a balanced and fulfilled community for business and day to day lifestyles. Condo owners can expect their homes to be rejuvenated by soothing moments where the ambiance is perpetually basking in lush verdure. Arbor Lanes at Arca South is perfect for residents who love to harmonize business with leisure.
Location: Arca South, Taguig City
Unit Sizes: 62 sqm to 368 sqm
Condo Unit Price Range For Sale: PHP 31 Million to PHP 45 Million
Condo Unit Price Range For Monthly Lease: PHP 20,000 to PHP 90,000
*Price Range: PHP 19 Million to PHP 43 Million
Image Source: Shang Properties
Aurelia Residences is a limited collection of 285 bespoke residences in Bonifacio Global City with cosmopolitan skyline views and lush greens of Manila Golf Club, Manila Polo Club, and Forbes Park. It's a state-of-the-art when it comes to elegant living for its residents as each room is inspired by the Italian concept of "sprezzatura", the art of designing in a simple way." The Aurelia Residence is an epitome of a breathing space with all the conveniences and privileges with the unit owners and guests. The amenities feature a luxurious resort pool where residents can read a book under the shade of swaying palm trees.
Location: McKinley Parkway, Bonifacio Global City
Unit Sizes: 240 sqm to 339 sqm
Price Range: PHP 109M to PHP 172M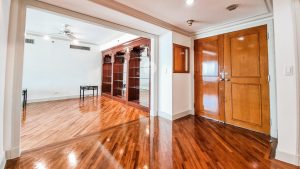 Hidalgo Place is an impressive 24-storey building and a favorite choice among Manila's expat community. It is a premier mid-rise residential condominium building. It gives its residents access to lifestyle options and alternatives for relaxation and enjoyment in a progressive neighborhood. This is ideal for individuals, residents, and families studying or working in Makati City and is looking forward to having a city retreat with modern conveniences.
Location: Rockwell Center, Makati City
Unit Sizes: 40 sqm to 181 sqm
Condo Unit Price Range For Sale: PHP 20 Million to PHP 41 Million
Condo Unit Price Range For Monthly Lease: PHP 50,000 to PHP 200,000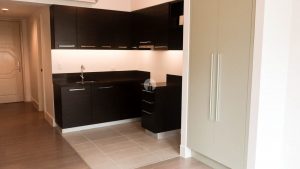 Designed by the world-renowned architect Carlos Ott, Proscenium is one of Philippines' top premier residential spaces located strategically in the heart of Rockwell Center. This 59-storey ultramodern dwelling serves as a middle ground where residents can build their careers. It's also a place to enjoy the trendiest commercial districts that the city of Makati can offer. 
To meet the discerning needs of an exclusive community, Proscenium brings out its vibrance through convenient and tailor-fit amenities for its residents. It also boasts of a performing arts theater that elevates the top-class lifestyle experience at Rockwell Makati. Just near the theater are 5 world-class residential towers with its iconic and distinctive design to complete the unique Makati skyline.
Location: Rockwell Center, Makati City
Unit Sizes: 62 sqm to 268 sqm
Condo Unit Price Range For Sale: PHP 10 Million to PHP 165 Million
Condo Unit Price Range For Monthly Lease: PHP 40,000 to PHP 180,000
*Price Range: PHP 26 Million to PHP 107 Million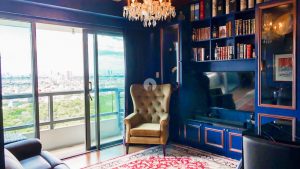 Shang Salcedo Place is a 67-storey luxury development brought to you by Shang Properties, Inc., an affiliate of Shangri-La Hotels and Resorts worldwide. This condo residential building is tucked amidst the bustling city of Makati and combines the joys of tranquil home living and world-class service. It also offers an unparalleled convenience for the residents. The nearby Salcedo Park provides a peaceful oasis and the weekend Salcedo Market satisfies your cravings for a bevy of flavors. Cultural offerings such as concerts and art exhibits are also available for everyone.
Location: Salcedo Village, Makati City
Unit Sizes: 35 sqm to 139 sqm
Condo Unit Price Range For Sale: PHP 9.5 Million to PHP 48 Million
Condo Unit Price Range For Monthly Lease: PHP 28,000 to PHP 200,000

Image Source: Google Images
The St. Francis Shangri-La Place
The St. Francis Shangri-La Place is a luxury residential development with a beautifully appointed neighborhood at Mandaluyong. It provides residents with a lifestyle of privilege and prestige. It also brings comfort, ensuring residents to live the life they deserve. This residential condo purchase is perfect for those starting a family, for students or a professional looking for a place near their work or school.
Location: Wack Wack Greenhills, Mandaluyong City
Unit Sizes: 43 sqm to 118 sqm
Condo Unit Price Range For Sale: PHP 8 Million to PHP 67 Million
Condo Unit Price Range For Monthly Lease: PHP 40,000 to PHP 128,000

Image Source: Ayala Land Premier
West Gallery Place is a highly-urbanized neighborhood where you can achieve your ambitions in one of the sought-after and exclusive addresses in the metro. This 49-storey building is a juxtaposition amidst the complex and multifaceted buildings that surrounds East Gallery Place. It has a single community curated for a myriad of people's interest and lifestyle choices. From high-end malls to world-class facilities, West Gallery Place promises its residents a luxurious lifestyle. It's the kind that will complement their well-traveled schedules for that true cosmopolitan living.
Location: High Street South, Bonifacio Global City
Unit Sizes: 32 sqm to 701 sqm
Price Range: PHP 22 Million to PHP 46 Million
Just like anywhere in the world, property prices vary greatly in the Philippines, depending on size, location, condition, and features. Whether you are looking for a holiday house, retirement home, or a place to call your own, Golden Sphere Realty can help you narrow down your choices. We also provide the finest quality of real estate service throughout the process of purchasing a condo unit for sale in the Philippines. It is a fantastic way to realize your golden dreams of living a good life!