The first quarter of the year has ended, but it's not yet too late to know the signs of becoming a homeowner in 2023.
Owning a property, especially a home is perhaps the ultimate Filipino dream. It gives every Filipino a sense of accomplishment and security, as a home comes with a roof over one's head no matter what. Buying a house in the Philippines can be very exciting and becoming a homeowner surely can grant you the freedom to do things your own way but it doesn't come without its fair share of responsibility. Here are seven financial reality questions to ask yourself and if your answer is yes, then you are most definitely ready to become a homeowner in 2023:
Do I have a stable income?
Do I want to stay in the same area long-term?
Am I comfortable with managing my finances and debt?
Do I have an emergency fund?
Do I have enough cash for a down payment? 
Do I know how much I can afford to spend on a home?
Am I willing to make sacrifices to become a homeowner? 
As with any major purchase, buying a home requires research, plenty of help, and unending patience. Before doing so, you should determine what type of home buyer you are. There are homebuyers also known as investors who acquire a property and rent it out. There are others who are flippers who invest in a property for a certain amount and sell it at a later time for a significantly higher cost, while end-users are the most common type of buyers who purchase a property to use it for the long-term. To help you ascertain your choice and readiness, here are a few practical Filipino home buying tips:
Find a trustworthy real estate agency
The most important step of a homebuyer is to ensure that your house fits your standards, needs, and preferences. A real estate agency such as Golden Sphere Realty can help you choose the best location for a home. Aside from having professional experts and a good track record, we also have a great knowledge of the local real estate market.
Daily commute conveniences
One of the fundamental things to consider when buying a home is access to transportation and great amenities such as leisure malls, grocery stores, gyms, churches, and hospitals. Having a location surrounded by business establishments will give more value to your property especially if you desire to sell or rent it out.
Developers background check
A home inspection also comes with an assessment of your developer's home systems and structure as this can help ensure that your home is hazard-free and a good investment. Another checklist when assessing a property developer's background is knowing their genuine track record and previously completed projects.
Check documentation requirements
Securing your home is equivalent to a lot of paperwork, so make sure you have all the essential documents prepared such as government IDs, income information, credit score, bank statements, and the like.
Payment terms and options
When you're ready to purchase a home, you have to prequalify and find a reliable partner to help meet the financing needs of your property purchase. With Golden Sphere Realty, we don't only provide the most reasonable offer but also have Anda.li loan financing solutions to protect you and match your budget.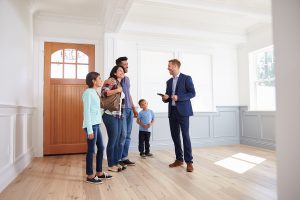 Quick Guide on How to Buy a House and Lot in the Philippines
Before buying a house and lot in the Philippines, investors and buyers should take into consideration the differences in the process and steps of acquiring a property. Here at Golden Sphere Realty, we want to make your home buying process seamless with the necessary paperwork you need to act as your legal security in the event of any land claims or litigation. 
Letter of Intent or Intent to Purchase
The letter of intent is the first non-binding document needed when buying a property and acts as the buyer's preliminary terms in such negotiations. This document is designed to express your genuine interest in purchasing such assets. Once the seller approves the buyer's letter of intent, the document should be signed by the seller and reserve the indicated property for the buyer. Buyers must also pay earnest money or a down payment to secure the property's hold within the agreed time frame.
The reservation letter is different from the letter of intent as this will protect you from losing your rights if another client claims reservation rights. This letter guarantees that the property you want to acquire is off the market and has been reserved only for you. 
After the exclusive property reservation for you, the next step is to enter into a contract to sell which includes land technical specifications and agreement between parties then complete the purchase transaction through a deed of sale. 
The letter of guarantee is a type of contract issued by a bank that a customer or buyer has entered a contract to purchase from a seller. A letter of guarantee lets the seller know that they will be paid even if the buyer's bank defaults and also indicates that the buyer has been approved for a loan.
This is a real estate document that serves a ownership transfer and is registered with the Registry of Deeds issued to the buyer. Once the buyer and seller signs this agreement, it should be notarized by a notary public and is granted when the buyer has paid the following: the purchase price of the property, documentary stamp taxes, registration fees, and other charges associated with registering the property sale.
Once the property payment is complete, a certificate of title should be issued as this acts as the new owner's final evidence of ownership of the properties. Certificate of title comes in two versions depending on whether you purchased a house and land or a condominium.
Tax declaration is the final real estate document when it comes to buying a property in the Philippines. It is now your responsibility as an official property owner to pay its annual taxes, also known as Amilyar. 
Amazing Homes Perfect for Filipino Modern Families
The character of a Filipino home shines through the shared spaces in new house types such as a modern home. A close knit family is one thing Filipino families are known for. With extended and big families being very common in our culture, there are happy families who enjoy living together. As families become more affluent and diverse needs start to emerge, solid stone foundations now become a part of modern Filipino homes. If your family is looking for places to invest in Metro Manila, Golden Sphere Realty has a list of modern and luxurious homes that can be yours soon!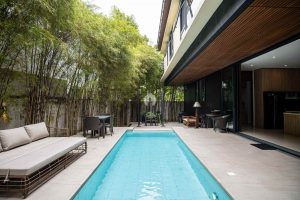 If you're the kind of Filipino modern family who loves to travel and would like to experience a beach vacation type of luxury, this Bali-inspired abode offers a timeless design fit for the tropical Philippine climate. This modern contemporary home has a genuine Narra flooring and floor-to-ceiling windows to welcome the abundance of open space which allows the residents to move freely and be more connected with nature. For parties and gatherings, you can hang out at the indoor pool area or open the living area doors for a seamless flow of people through the property.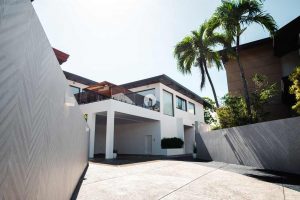 Designed with a sleek vision of harmony and sensibilities of smart form and functionality, this sophisticated home is perfect for families who are fans of elegant minimalism and K-dramas! This Korean-inspired home has a separation between the foyer also known as jung moon and wood panels can be seen in the area of the property also called ma-ru which evokes that charming Korean and aesthetic appeal.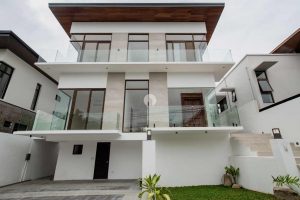 If you are the kind of family who want to live comfortably away from the urban landscape of Metro Manila, this stunning residential home has a lot more to offer than just an open and spacious layout. This lovely glass house has an elevator provision and an outdoor lanai that leads to the charming garden with a relaxing pool, ideal for backyard or outdoor gatherings for your family and friends.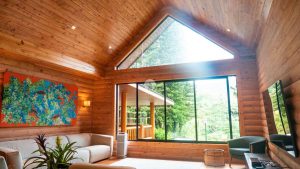 This well-designed cabin sports a rustic, elegant lodge look, and ergonomically laid out units is suitable for families who love to go adventures on mountains or are nature lovers and enthusiasts. All features of this cabin home look to a lifetime of happy, idyllic mountain resort living, and an ideal setting for weekend getaways where you can retreat at peace. With unlimited access to world-class features and amenities, prospective family owners will find this rustic home irresistible.
Having a home to call your own is a significant milestone and a rewarding part of adulthood yet not an overnight decision. Golden Sphere Realty can help you face all the challenges and duties that will come your way when buying your first home. For modern home property investments and to schedule a viewing at our amazing house listings in the Philippines, give us a call at +63 919 343 8574.